Obituary for Nora Janet Morris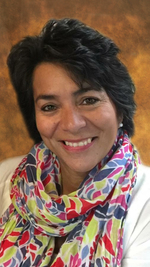 Nora Janet Morris, a 17-year resident of Davidsonville, MD and previously of Bethesda, MD, died on Wednesday, April 18, 2018, at her home surrounded by her family following a one and half year fight with pancreatic cancer. Born on June 9, 1965, in Washington, D.C. to Emilce and the late Octavio Valderrama, Nora was a loving homemaker and mother. Nora was a longtime member of Holy Family Catholic Church in Davidsonville, MD. She enjoyed baking, travel, Lake Life, reading, and giving. Nora's three greatest loves were her family, her faith, and her friends. In addition to her mother, she is survived by her beloved husband of 22 years, Brian Morris; two sons, Evan and Connor Morris and two siblings, Carlos and Ingrid Valderrama.
A memorial Mass will be offered on Thursday, April 26 at 11 am at Holy Family Catholic Church, 826 W. Central Avenue, Davidsonville, MD 21035. Interment Lakemont Memorial Gardens Cemetery in Davidsonville, MD. In lieu of flowers, contributions may be made to Nora's Knapsacks, c/o Holy Family Catholic Church (please put Nora's Knapsacks in the memo line) or online by visiting https://goo.gl/1q9XgN. Condolences may be made by accessing the tab on the left side of this page.
Order Flowers